Pan Barnet event - Update from the Care Home Team: Ward Rounds and MDTs With Dr David Levy & Louise Gacquin
Update from the Care Home Team: Ward Rounds and MDTs
We are pleased to invite you to the next Pan Barnet on Wednesday 5th May 2021 at 13.00-13.45 on an Update from the Care Home Team: Ward Rounds and MDTs
We are very pleased to be joined by Dr David Levy, Elderly Care Consultant  from Barnet Hospital and Louise Gacquin, Clinical Lead for the Care Home Team, who will be leading discussions on care home ward rounds and providing an update on the MDTs currently taking place across the PCNs. We will then discuss interesting clinical cases from our local care homes, led by Dr Levy. Also joining us will be a Community Matron from the team who will talk us through their role in care home ward rounds. This is all in keeping with the recent Nursing and Residential Home LCS 3-month extension.
We will receive our usual CCG, Federation and Training Hub updates. These will include an update from Dr Leatrice Withers, Medical Education Fellow, regarding opportunities for medical student teaching in Barnet.
We encourage you to bring along any care home cases or questions to ensure your learning needs are met; you are welcome to submit queries ahead of time to barnet.cepnadmin@nhs.net​
**We would like to record this session so that anyone unable to attend on the day is able to access the recording at a later date via
https://barnetcepn.org.uk/multi-collaborative-learning-groups/
Please note that by joining the session, you are giving consent to be recorded please see the link below ****
Microsoft Teams meeting
Join on your computer or mobile app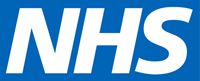 If you are planning to use Teams for clinical purposes, it is important to review usage with your local Information Governance and Clinical Safety teams to determine and adhere to best practice around patient data management.
We hope to see lots of you there for what should be an enjoyable meeting!
Thank you and best wishes,
Dr Anisha Sodha
Barnet Training Hub Clinical Lead
GP Speciality Training Programme Director​
Any queries please contact Dr Anisha Sodha anishasodha@nhs.net